Page last updated: Tue, 30-May-2017 15:20:09
BirdXCanada - Detailed Specification Page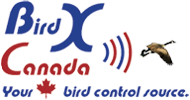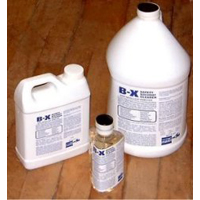 Back to Previous Page
Safety Solvent
by Bird-X
Features Images Additional Resources Specifications Usage Tips Accessories
Product Summary
Safety Solvent Accessory
B-X bird repellent solvent safely cleans and removes difficult materials instantly from metal, wood, ceramic, masonry and most painted and other sealed surfaces. This makes it ideal for preparing and cleaning surfaces before installing polycarbonate or stainless steel spikes.

This product is:
Non-Flammable
Economical
Water-Soluble
Colorless
Non-Foaming
Ready-To-Use
Slow Evaporating
Neutral pH
Free from Chlorinated Solvents
Free from Chloro-Fluoro-Carbons
Harmless to Clothing, Fabric & Carpeting
It is a unique cleaner of exceptional dissolving power. It is faster and easier to use than traditional solvents as it effectively "solubilizes" most materials. It is an excellent degreaser; it cleans tools, benches, equipment, clothing and most surfaces. It is effective on a wide variety of previously difficult-to-remove materials and residues, including:
Tar
Oil
Grease
Ski Wax
Magazine Print
Gum
Solar Film
Decals
Contact Cement
Spray Adhesive
Ink
Bathtub Decals
Crazy Glue
Adhesive
Labels
Stickers
Crayon
Dried Caulk
Non-Skid Treads
Velcro
Tape
Rodent and Insect Glue Traps
Hot Melt Glue
Screen Print
Bird-X safety solvent may be applied by pouring, wiping, mopping, brushing or pressure cleaning. Heavy buildup should first be removed with a putty knife or paint scraper; the residue can then be removed by applying Bird-X safety solvent cleaner with a brass brush and washing away with water. As an alternate method, the entire area should be saturated with the cleaner; after 30 minutes, the dissolved material can be rinsed away with water.

Note: Due to the nature of this product we cannot offer our 30 day customer satisfaction guarantee on this product.
Models
For pricing, availability or to order this product, visit our online store.
| Model # | Description | Price |
| --- | --- | --- |
| BPS-8 | Bird-X Safety Solvent Cleaner, 8 oz. | 17.00 |
| BPS-32 | Bird-X Safety Solvent Cleaner, 1 quart | 36.00 |
| BPS-128 | Bird-X Safety Solvent Cleaner, 1 gallon | 95.00 |